Webinar CDQ Data Quality Cockpit: Instant transparency.
One unified view: The CDQ Data Quality Cockpit
To tap into market needs, we recently launched the CDQ Data Quality Cockpit and created one hotspot for monitored company business partner data.
During our webinar on demand we introduce the CDQ Data Quality Cockpit in a 30 minute live session and show how it delivers business value.
Data Quality Cockpit offers
1500+ Data Quality rules.

A coverage of 220 countries worldwide.
Verification by 60+ trusted sources + a data community.
Data quality assessment within minutes.
Day-to-Day view on performance.
Benchmark against other companies.
Country specific views on data rules & error grounds.
Community developed measurements.

A reality check on company data
"Every year, poor data quality leads to an average $12.9 million costs for organizations" (Sakpal, 2021).
"More than 70% of data and analytics decision-makers are expanding their ability to use external data" (Belissent, 2021).
"By 2025, large organizations will collaborate through data sharing platforms to create valuable insights for all members" (Assur & Rowshankish, 2022).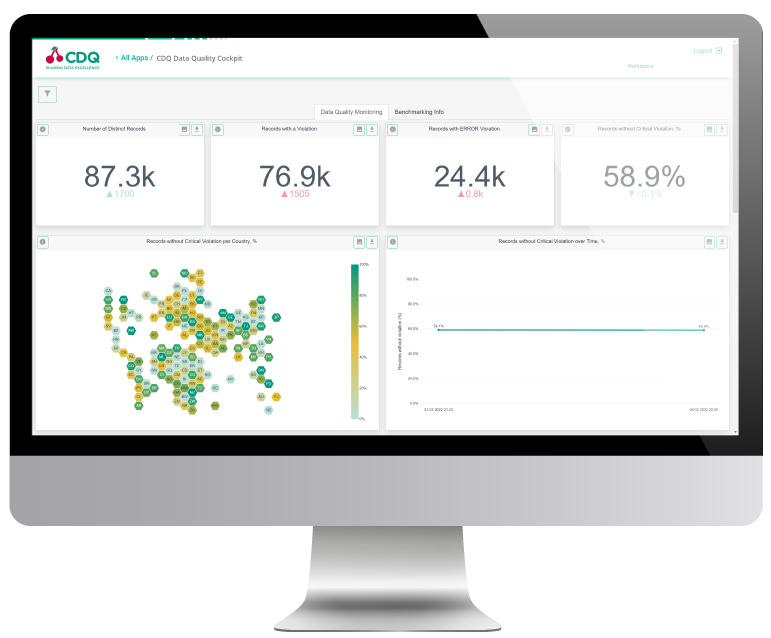 Webinar: CDQ Data Quality Cockpit
Topic: Instant transparency on your business partner data with CDQ Data Quality Cockpit.
Audience: Data decision-makers, data managers & compliance managers.
What to expect:
How to clearly identify lacking business partner data quality.

How to align strategic measures to change lacking quality over time.

How the cockpit enables tackling problems in the right way.