Webinar: How Schwarz Masters Data Centralization
Together with the Schwarz Group, a member of our communities for several years, we are hosting a data management webinar on September 29.
During the webinar, Stefan Peetz (Managing Director Data & Analytics Enterprise Data Management, Schwarz IT KG) will give insights how the Schwarz Group was able to successfully centralize its system landscape while sustainably improving quality of its business partner data. We are looking forward to sharing our knowledge with you, having a fruitful discussion during the Q&A, and hope to welcome you during our online session.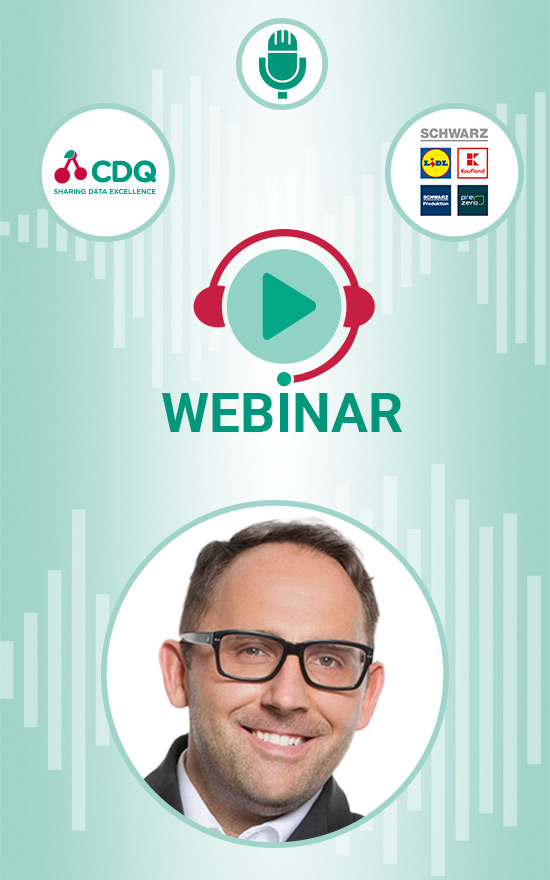 Register for the Webinar
Topic: How Schwarz masters data centralization - one hub many benefits
Date: September 29, 16:00 CEST [add to calendar]
Time: 60 minutes including Q&A
Target group: Companies with a challenging, fragmented system landscape without a harmonized or standardized view on customer and vendor data.
What to expect: Insights into Schwarz' success story on how they managed to create a consolidated and standardized approach to data during a panel discussion.
Interested to learn more? Or do you know someone in your network to whom this might be relevant? Register below.