Creating Business Value Through Data Sharing: 3 Cases
When it comes to the effect of Data Sharing on data maintenance costs, size matters. And size is not the only factor playing a large role. The maturity of data management processes, i.e. the lead time of data record maintenance due to automation and software integration, is another factor that should have our full attention. In our previous article we discussed Data Sharing, a new data management approach to increase your data quality at lower costs. This week we offer three cases that illustrate how the number of records and the maintenance duration per record affect First Time Right and Zero Maintenance. What can you expect? Three short customer cases on:
Case A: Low integration depth but benefits from Day 1
Case B: Deep integration and full-service use
Case C: High overlap with a Data Pool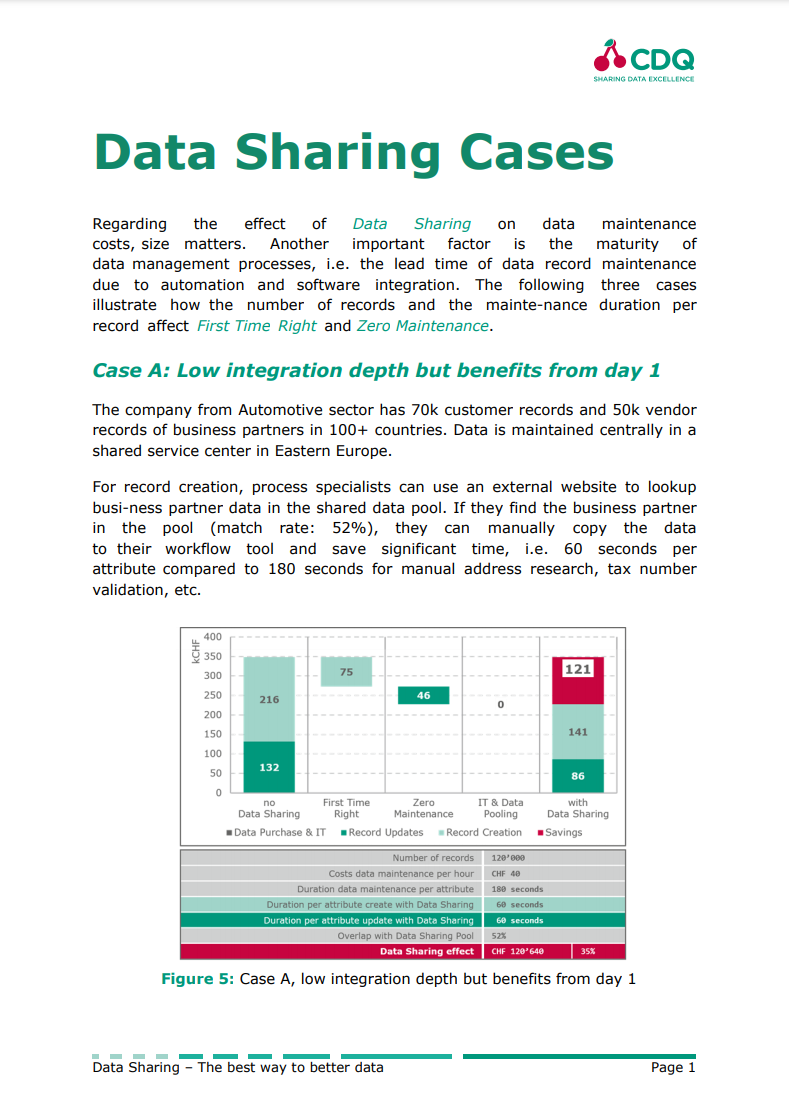 CDQ Summer Must-Reads 2021
The Three cases on Data Sharing are a part of the Summer Must-Reads. We have clustered some of our most popular pieces - all about Data Quality and Data Management. During the months July and August you can retrieve all these content pieces for FREE. Simply request the three cases via the Form below or request ALL summer items via the campaign page.
Interested to receive ALL Summer-Must-Reads to your inbox? Send in your request here. You will receive:
Models and Templates on Data Strategy and Data Excellence
eBook on the 'Data Value Formula'
Recordings on Data Excellence, Data Strategy and Partner Project Cases
Data Quality Tools for Demo Request
Cases on Data Sharing Business Value and a winning Company Project Presentation
Invitation to our Live Webinar on Data Sharing