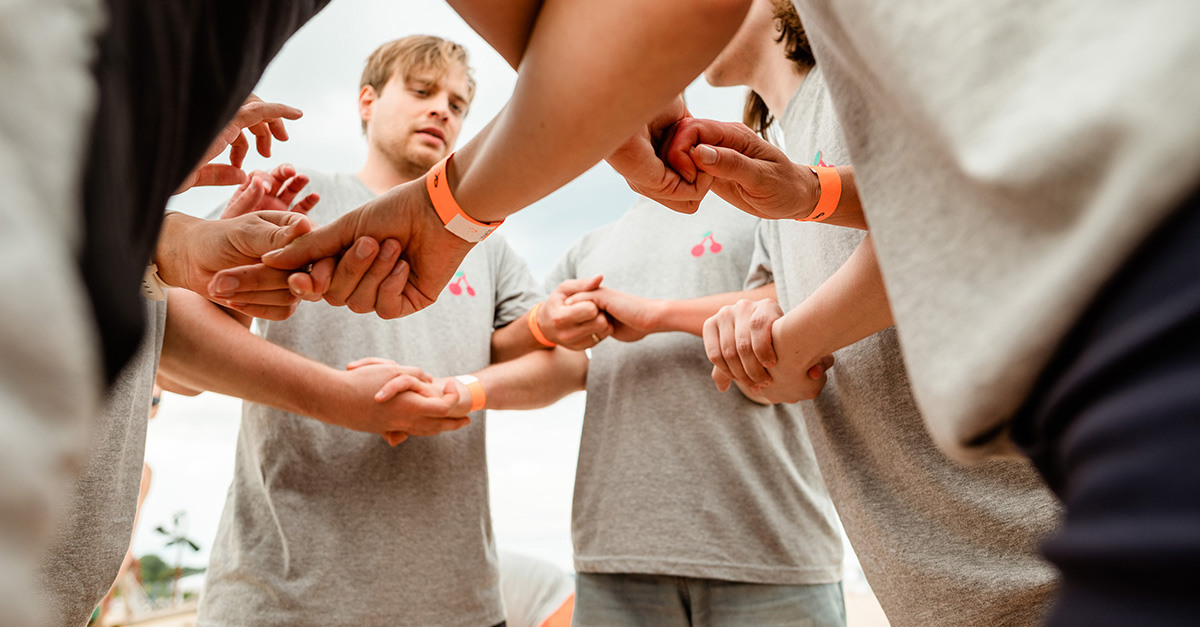 Three days of collaborating, competing and brainstorming lie behind our employees. At CDQ Summer Event 2022 in Gdańsk, Poland, we shared our ideas and combined them into one big dataset full of creative and enthusiastic minds.
Day 1
Nearly eighty pairs of eyes are focused on the man in their midst. He wears a simple T-shirt and a confident smile on his face. Anyone who knows Dr. Dimitrios Gizanis, CEO of CDQ, knows that he lives data sharing with heart and soul. Armed with a microphone, he strides through the rows. This time, we're not sharing customer nor vendor data: "I ask all new faces to stand up and introduce themselves. Find an attribute that fits your name and character. Let's go!".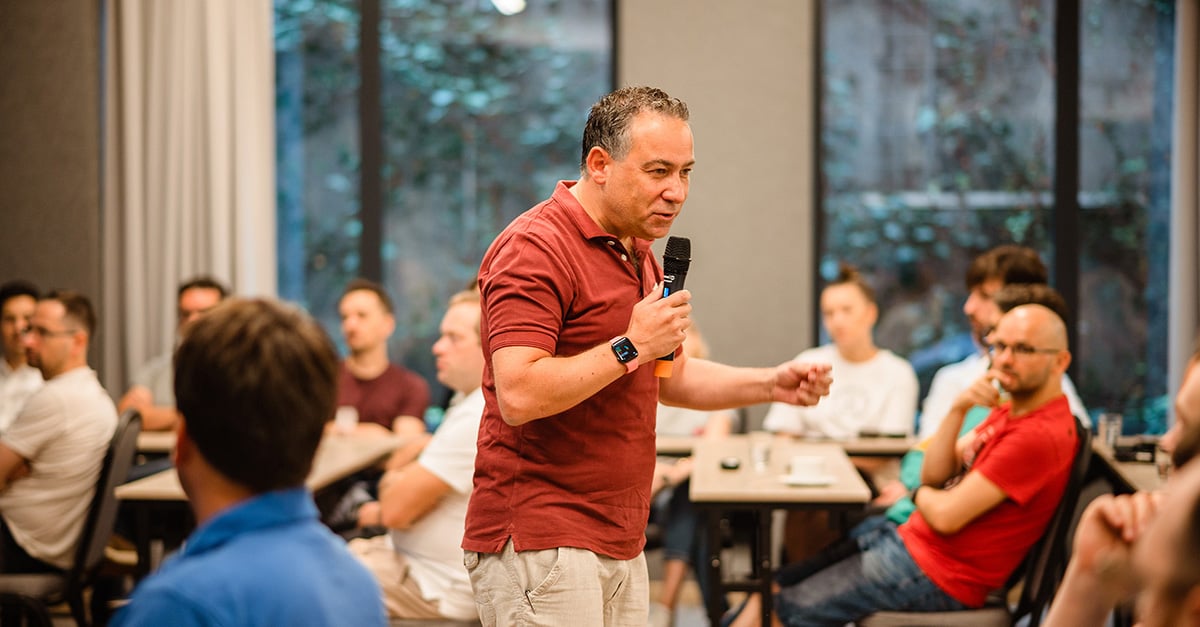 The environment is international. Employees from Poland, Germany, Austria and Switzerland have gathered. Suddenly, everyone feels like they were eleven again when the teacher called them to the blackboard to solve a difficult task. But there is system behind it. CDQ is on course for growth, as evidenced not only by successful cooperation with our partners and clients, but also over 20 new employees who have joined us in recent months Outside these regular company events, work at CDQ is completely remote in 99% of cases. A model that we enthusiastically pursued since our beginnings in 2006.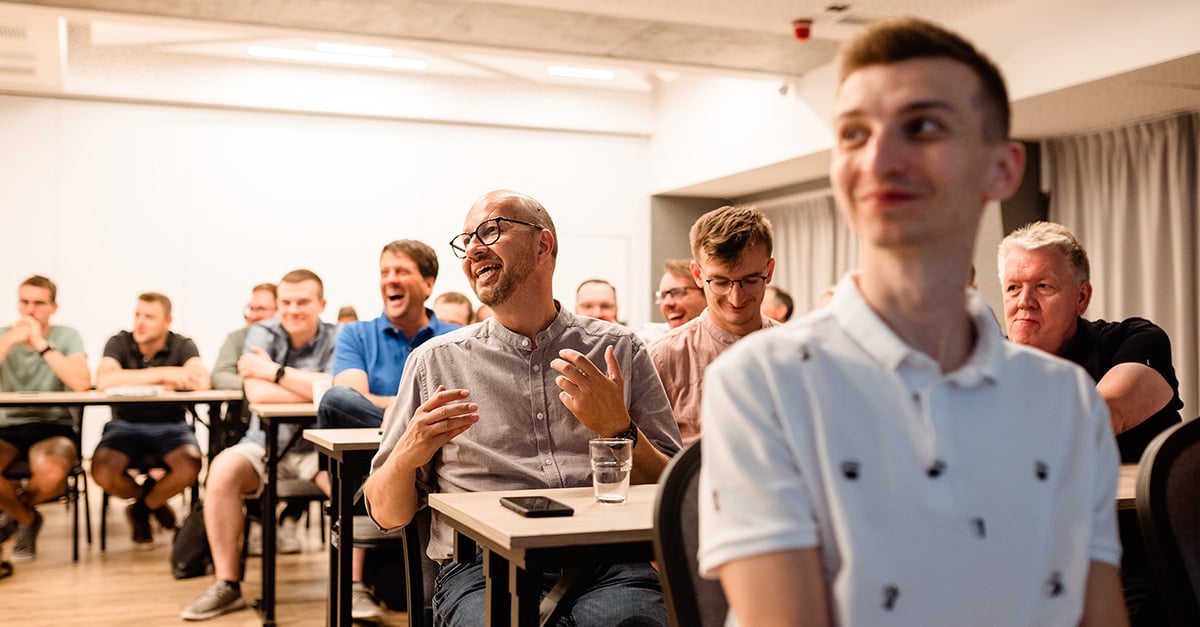 After a round of introductions, the session continues with workshops around our transformation journey. "What makes a successful company?" asks Dr. Renate von Grünigen from Alibera consulting company. "It has to create a safe space for its employees. A place where people can exchange ideas without fear of contact or inhibitions." Where people talk openly with each other, new potential can emerge.
In the evening, the CDQ team meets for a guided tour of Gdansk's Old Town. While testing amber, everyone is amazed at the salt water trick that exposes fake stones. "I wouldn't have expected that," says Till Farag, Chief Financial Officer at CDQ.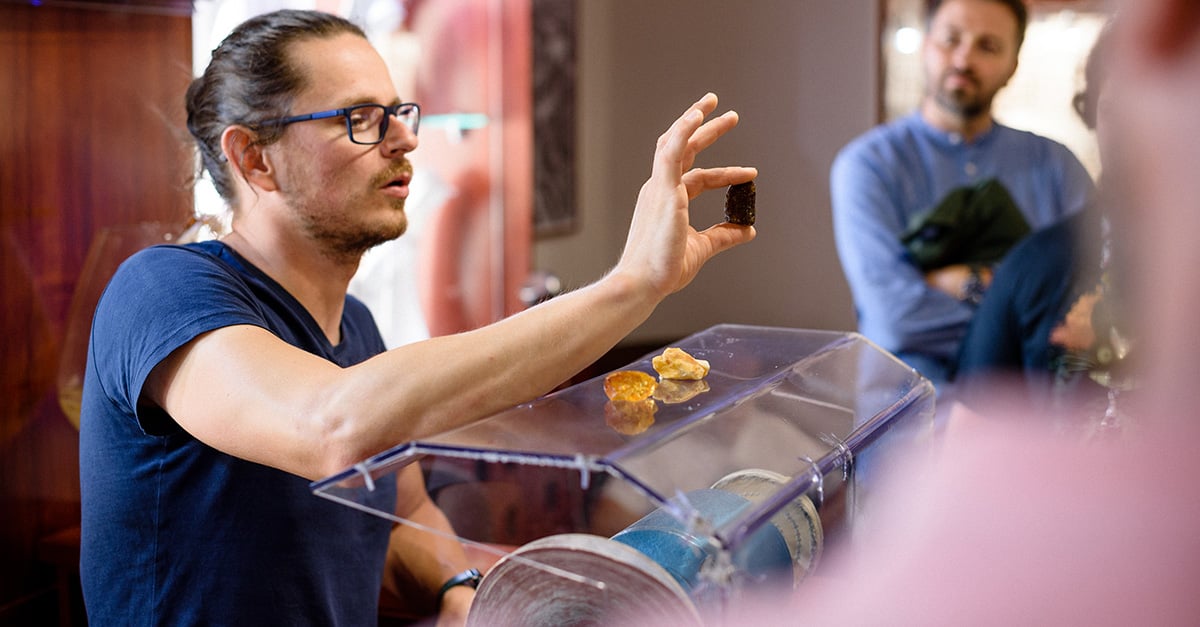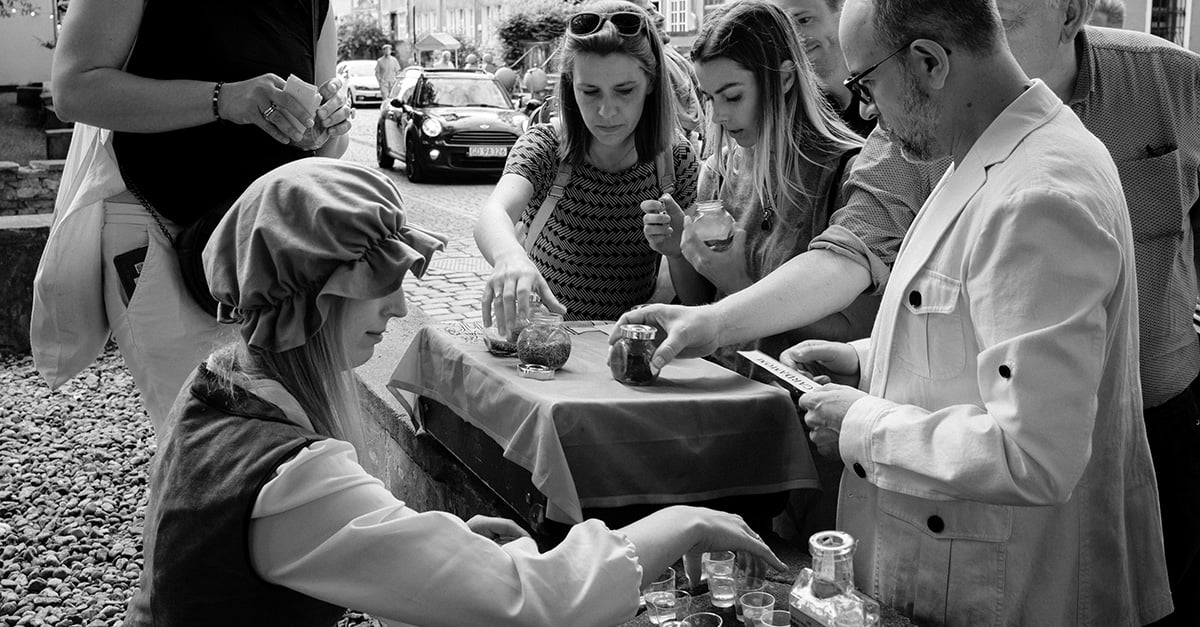 In addition to history and jewelry, of course, there is no shortage of food.The evening ends at the restaurant serving typical Polish dishes. A whole restaurant full of CDQs. The volume is deafening, but the food is good and the company even better.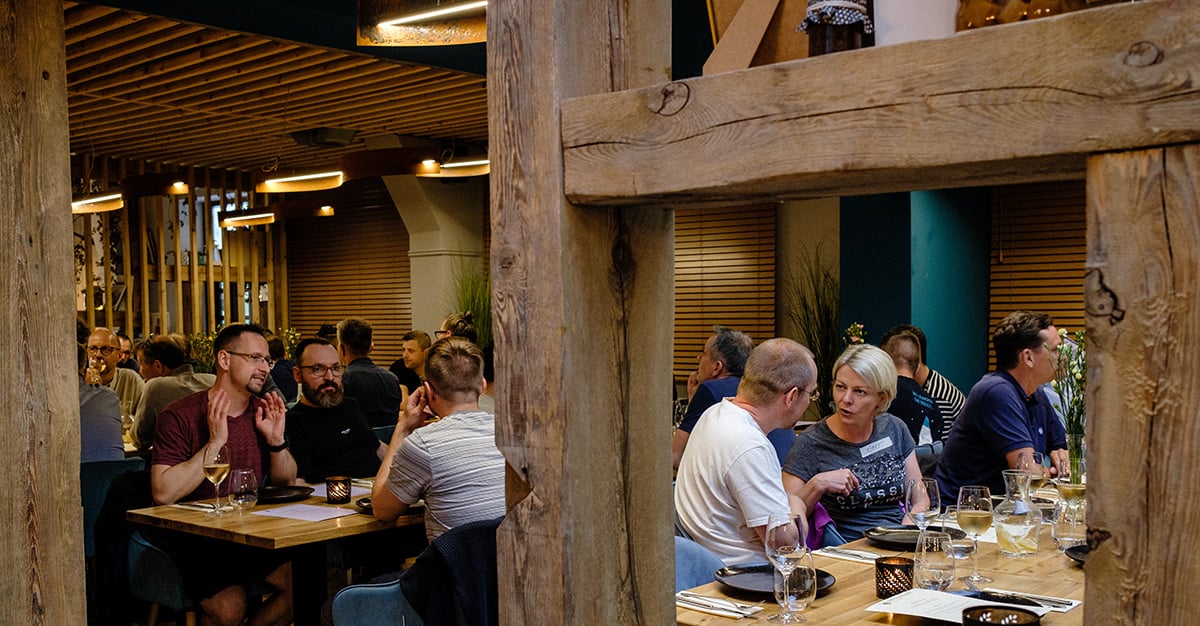 Day 2
Despite a short night, the day starts early with individual team meetings. Current projects are talked about and changes are discussed. After the morning checkpoint, we are ready for action and hop on the bus for a trip to Sopot, a popular vacation destination near Gdansk.
A beach, bright blue skies and a fantastic view of the Baltic Sea await the team. But the peace lasts only for so long. Instead of safe space, the employees' competitiveness is going to be tested now.
The teams consisting of completely mixed functions compete against each other with self painted flags. Developers find themselves with marketing staff and sales colleagues with scientific researchers. There is jumping, running, balancing and feverish thinking. Everyone gives their all when it comes to dew-rowing. It's a good thing that the sea is only a few steps away and everyone can throw themselves into the floods if it gets too hot.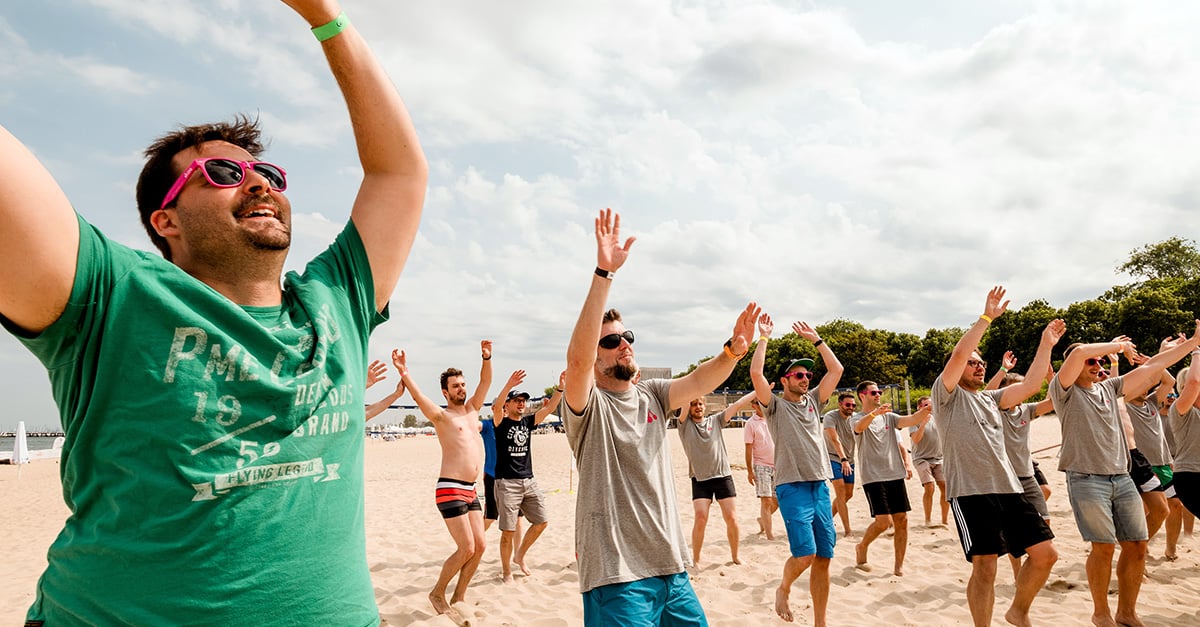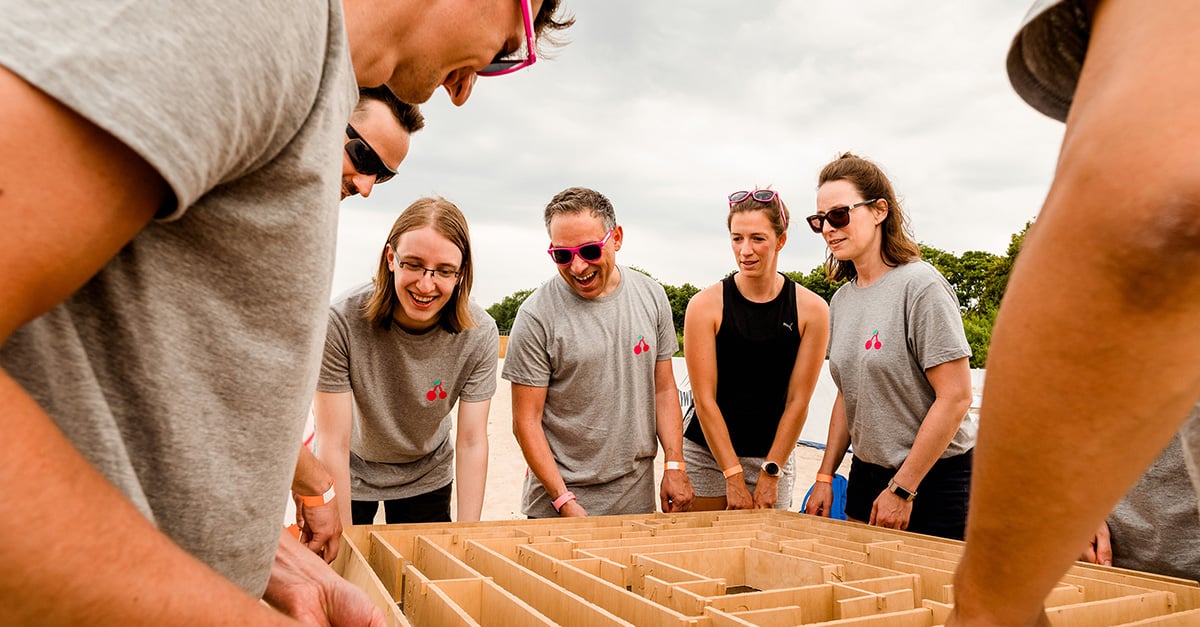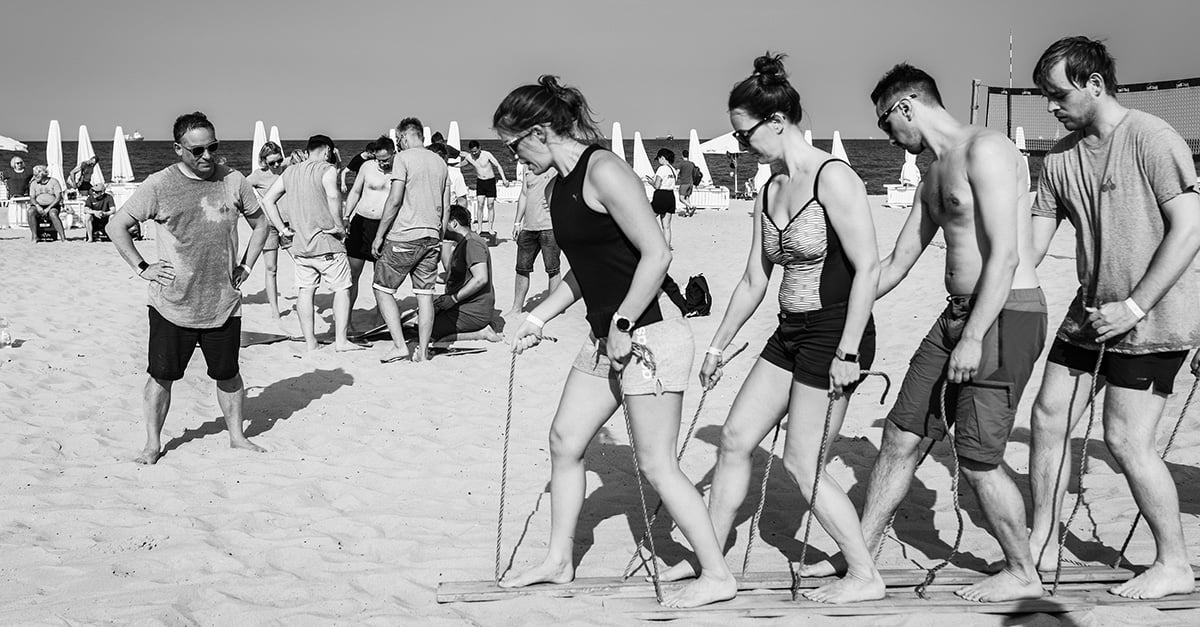 Day 3
After a short breakfast, it's back to business. The teams confer again, but the mood is relaxed. People greet each other warmly in the corridors. Where before there were restrained smiles, now casual conversations dominate the scene. Hugs are exchanged. People are already looking forward to the next big team event. A safe space has emerged in which not only data sharing but also team sharing have become a matter of course.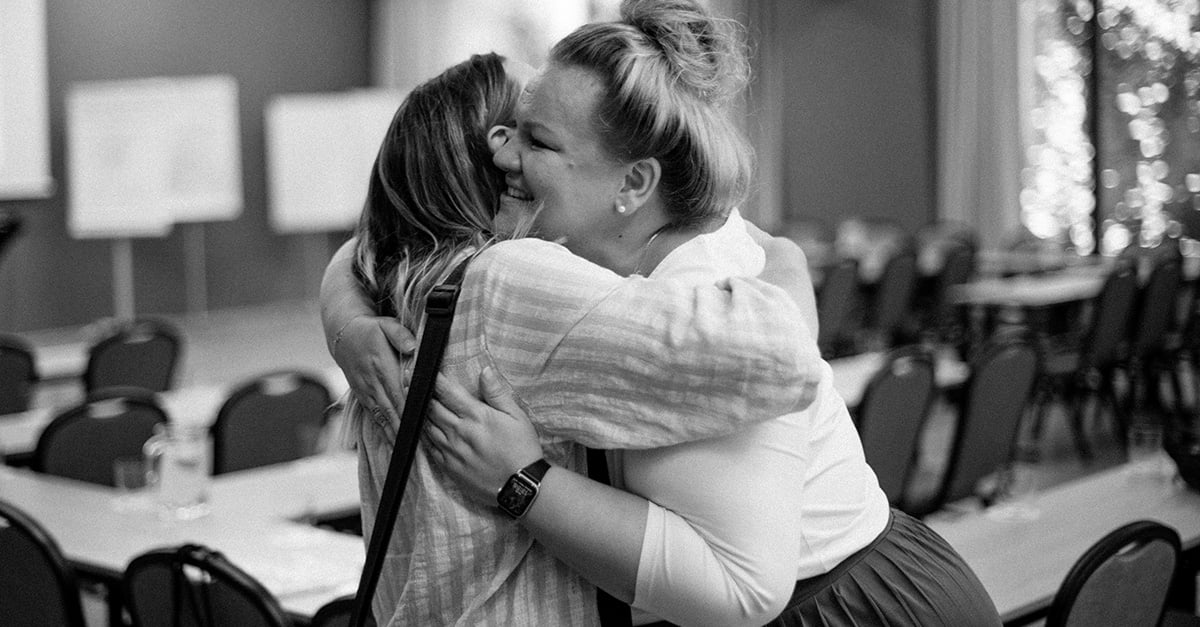 The golden record of team events is coming to an end and it is hard for everyone to say goodbye. But CDQ is there, as a single point of truth, as a master data and superset that unites all employees from all countries to form a great whole.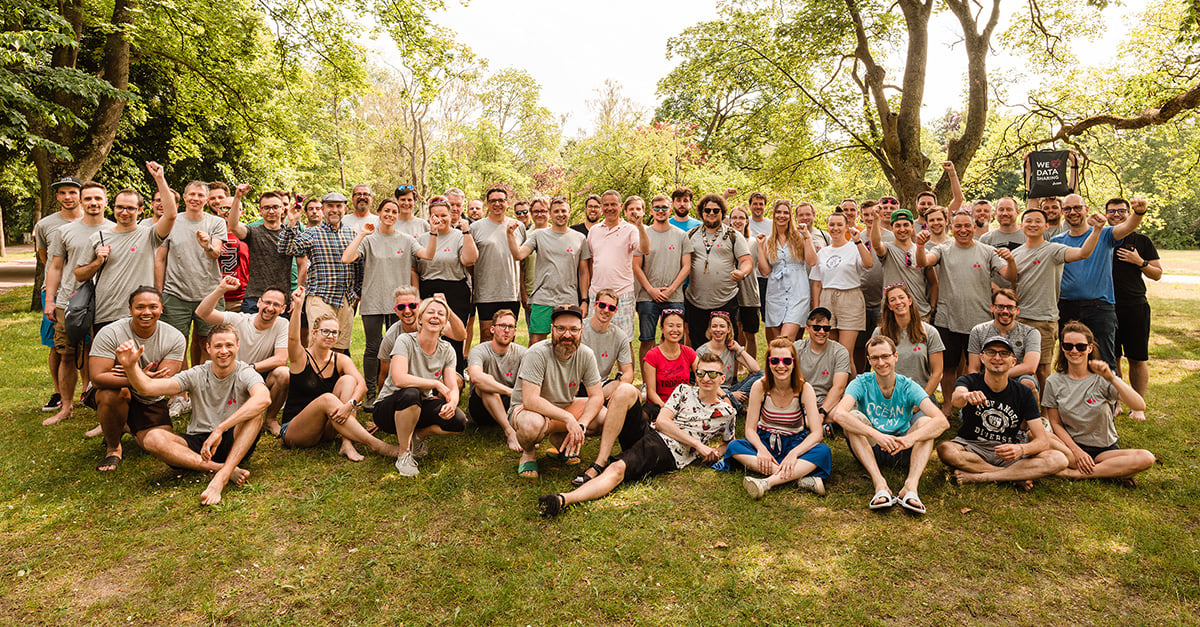 In the end, data quality and HR are not that far apart from each other.