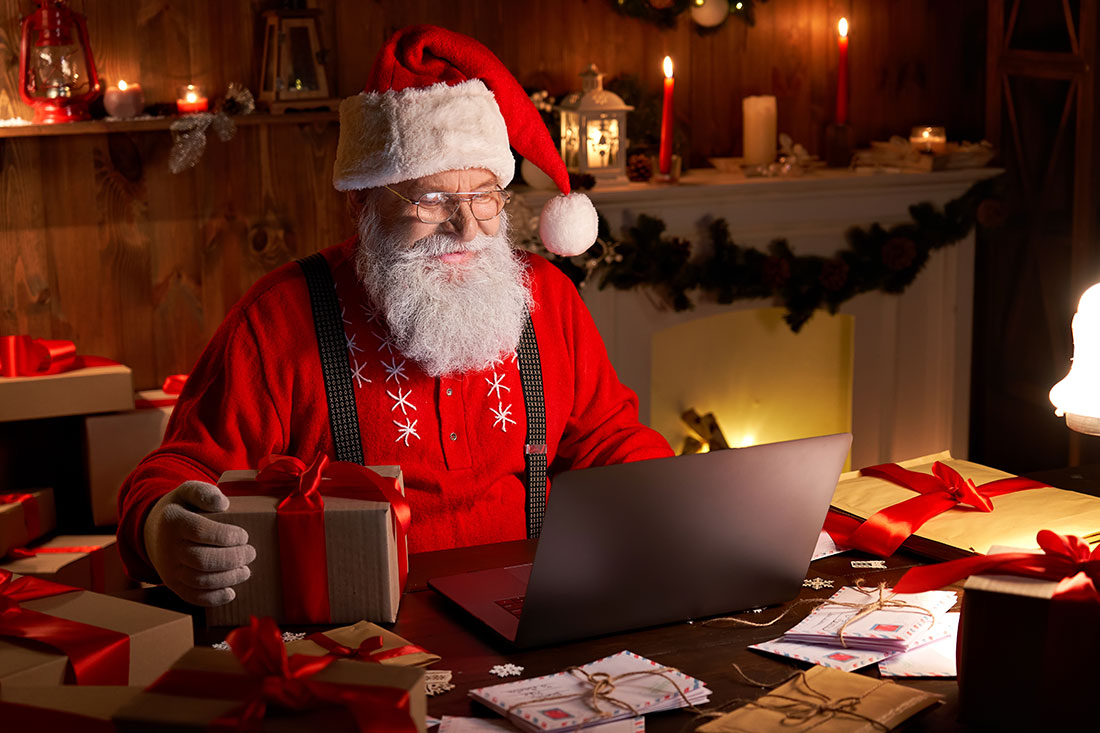 Vendor data management can be exhaustive, especially when you do not have a consolidated and standardized approach to data. This is what happened to Santa's Christmas company and his data is a mess! Santa's job becomes more and more difficult every day. Happy children are of the highest importance to Santa, and delivering the gifts with the help of his many reindeer vendors is prone to error. As Santa is becoming older, he also becomes more forgetful. Therefore he replaced his "Santa's book of Reindeer vendors" with a digital solution. His book used to be the central place where he had all data stored on his reindeer helpers: from address information, to performance, contract info, and payment data. However, in recent years, Santa started using a digital overview of vendors, and his best friend Rudolph has helped him by keeping an overview as well.
Coordinating the Christmas business this year - separated due to COVID-19 social distancing measurements -Santa has realized that clear visibility on his reindeer vendor data is more and more important. However, he does not seem to have all the information for his Christmas business in one place to start planning his Christmas tasks efficiently. Both he and Rudolph have kept track of their data working in their own individual systems. Now Santa needs to be able to make an executive decision on which reindeer vendors can best help him out during this busy time of year!
Santa's vendor data is riddled with error, what went wrong?
The overall view on the network of reindeers that Santa has worked with last year is unclear and does not seem to be updated.
It seems like Santa's old-school way of working with a more siloed approach on (vendor) data is a thing of the past. Some of the locations seem to be either incomplete or incorrect, which can cause a big delay in delivery of the gifts. Rudolph and Santa both work in different systems and there is no clear visibility on the most accurate and complete information. Rudolph did not retrieve all the accurate tax information on the reindeer vendors all around the globe and therefore a lot of vendor data is incomplete. To create one single source of truth Santa needs to break-up the siloes he had before and create a centric view.
No good track record of performance of reindeer vendors
With Rudolph having his network in the Nordics, many of the last-minute reindeer helpers that helped out last year seemed to be more costly than the reindeers he usually works with. Although he had extra help – a lot went wrong. The performance of his regular suppliers were tracked through the North pole office. However, performance records of the additional reindeer vendors from the Nordics were not tracked through the North pole office.
Executive decision-making
This leaves Santa in a difficult position. He does not have the right information and full visibility on his vendor performance and therefore it's hard for him to evaluate and control costs. Of course, investment in gifts for the kids is more essential, so in return he wants to keep the vendor costs as low as possible.
Santa has therefore requested the help of CDQ to centralize its system landscape while sustainably improving quality of its business partner data.
How to turn things around and realize good Vendor Data Management?
Centralize the vendor data management

Santa needs one single source of truth. Rudolph and Santa have been working too much in siloes. There should be one central data point that everyone can access. Rudolph should therefore sync his system to create a more centralized working process. To start with, he could use the data mirror to get a copy of all available company data and experiment with the data first without it effecting the real-time data. The Data Mirror allows bringing together various databases spread throughout the enterprise. This is making it easier to validate, curate, consolidate and enrich data continuously.

Automate vendor onboarding

Santa needs to keep up with times. The new way to tackle his vendor data issue is to simply automate this process. For new vendor data, Santa does not need to manually validate vendors but can count on the CDQ data pool and first-time-right effect. All the data will be in 1 place with 1 click. Via the Golden Record there's no need to look up single data fields when creating a new record as the pool exists of peer-validated, high-quality data.

Enrich vendor data

With the help of CDQ, Santa can make use of the 1500+ data quality rules in the CDQ Cloud Platform where missing information can be enriched of already existing vendor data. The vendor data can automatically be updated from third party data providers. Hereby ensuring company-compliance, while allowing updates through 3rd parties and to populate this information.
More information
How Schwarz Group masters data centralization ►
Data Sharing Community (benefit from first-time-right effect) ►